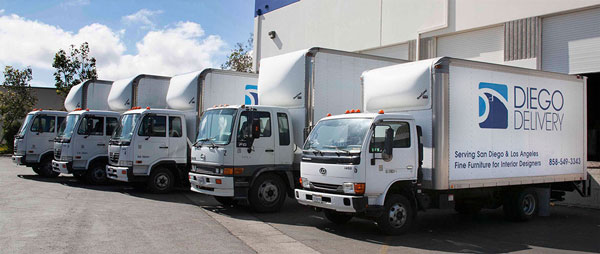 Serving San Diego, Orange County, & Los Angeles County
Diego Delivery has a fleet of 5 delivery trucks and 1 cargo van, all prominently displaying our name and logo. Our vehicles are driven by professional, full-time delivery agents and equipped with lift gates for safe loading and unloading. All items are blanket-wrapped and securely tied down during transport. Our trucks also have dollies, detailing supplies, tool boxes, shrink wrap, and clean gloves for proper installation.
Contact us at 858.549.3343 for quotes, advice, or any questions.