If you would like to place a delivery order please click "Schedule tab". 
NOTIFY YOUR VENDORS ABOUT O NEW SHIPMENT ADDRESS 
2025 THIBODO RD, VISTA, CA 92081
 Dock hours are Monday – Friday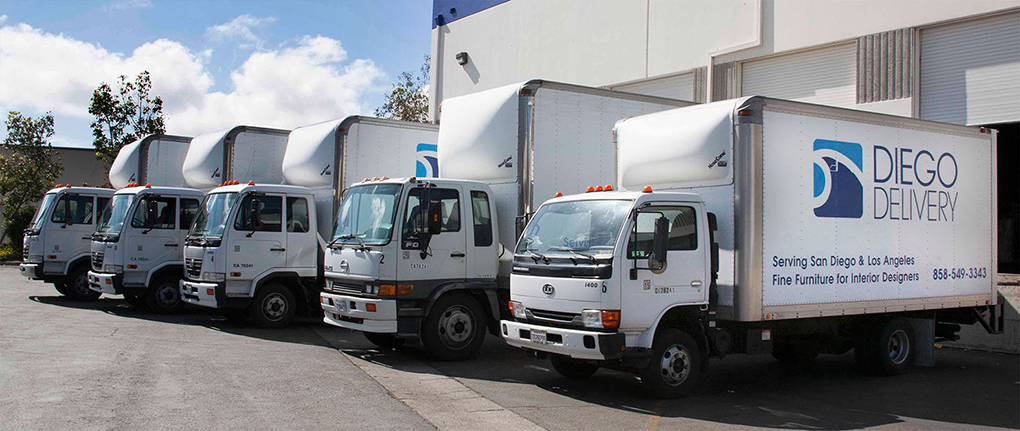 Image is Everything
Clean, Late Model Delivery Trucks
Diego Delivery Trucks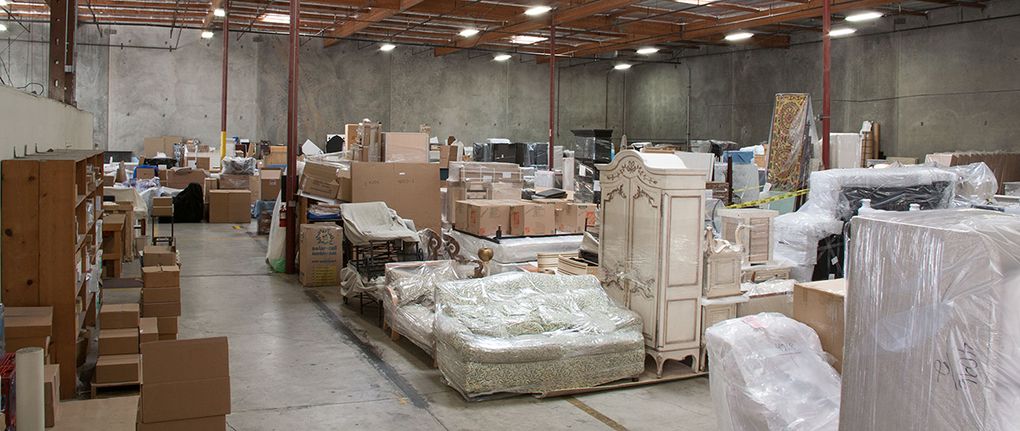 Protecting Your Investment
22,000 Sq Ft, Secured Warehouse
Secured 22,000 sq ft Warehouse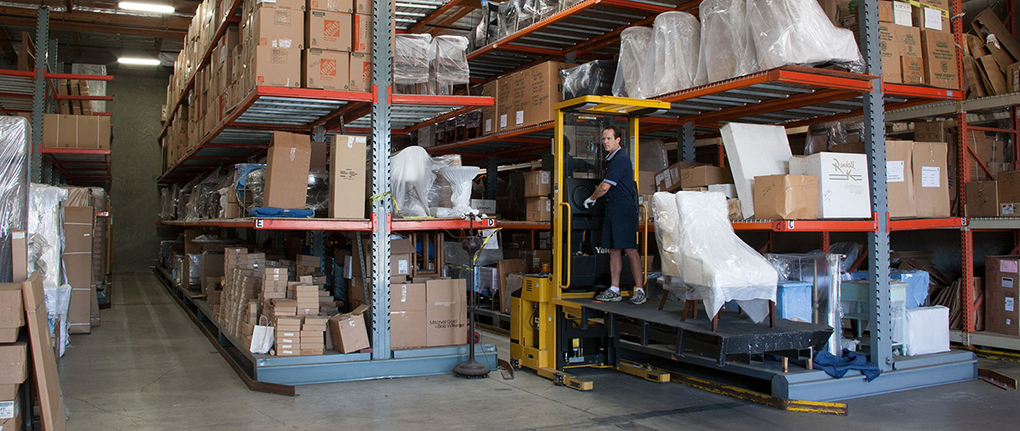 High Quality Service
Detailing, Repairs, White Glove Service
Southern California's Premiere Furniture
Delivery & Warehousing
Serving San Diego, Orange & Los Angeles Counties
Diego Delivery has been serving the designers and showrooms of San Diego and Los Angeles for nearly 25 years. We are a hands-on, family run business with 22,000 square feet of secured warehouse centrally located in San Diego. Our fleet of clean, late model delivery trucks are driven by our full time delivery agents who have been with our family for years and years.
Our Mission
We strive to be an extension of each individual designer and showroom. Our office staff and delivery agents are the last impression left with your customer when we schedule and do the installation. Our goal is to ensure that your client is totally satisfied with their installation.
Family Owned Since 1990 | New Ownership 2021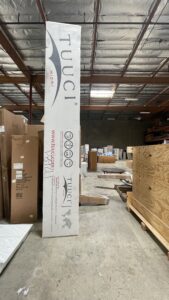 We want to bring to your notice and announce that our firm, Diego Delivery located at Miralani Drive is being transferred to the new owner Rushabh Shah.
The change in the ownership took effect on September 2021.
We intend to notify you, that there is no change in the management and policies of the store. We make certain that we are going to sustain the repute and standing that we have managed to build for over 25 years of existence, by assuring you that the white glove delivery service will be the same and continually improving to provide an even better experience. Wanting to retire and enjoy life we had to take the step of changing the ownership of the firm but we assure you that Rushabh Shah would handle the store with his business and warehouse expertise.
You have always been our valued client and have trusted us from the very beginning and also in all the odds for which we are very thankful and grateful to you. Expecting to seek the same shortly.
Founders Rich and Joann Carlton acquired Diego Delivery in 1990 and have since grown the business to over 10 times the original size. Their son, Brad Carlton, joined them after his graduation from Utah State and brought fresh ideas and insights to the business. Diego Delivery has been an American Society of Interior Designer's Industry Partner for over 15 years and takes pride in quality, personalized service.